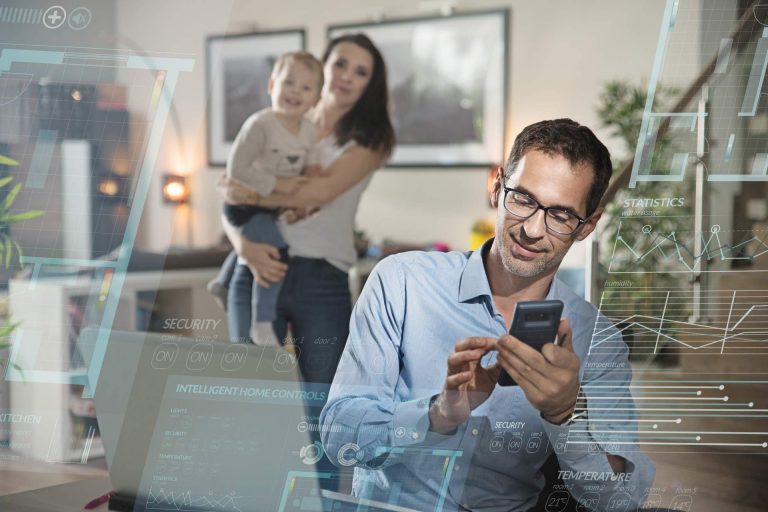 Are you tired of fumbling for the light switch in the middle of the night or wondering if you left the thermostat on while you're at work?
If you're a homeowner in Stanhope, NJ, this must no longer be a worry.
Smart home technology is here to make your life easier, more efficient, and much cooler, and we are here to explore the myriad benefits it brings to homes right here in Stanhope.
What is Smart Home Technology?
Before getting into the benefits, let's clarify smart home technology.
In simple terms, it's a system that allows you to control various aspects of your home – from lighting and temperature to security and entertainment – through your smartphone or other connected devices.
It's all about convenience and efficiency.
Why Should You Consider Smart Home Technology?
Convenience at Your Fingertips:
Imagine being able to adjust the lighting and thermostat in your home without getting up from the couch or even while you're away at work. That's the magic of smart home technology. It puts control in your hands, quite literally.
With the long winters that Stanhope, NJ, can bring, having the ability to warm up your house before you even step inside is a game-changer. No more shivering as you fumble for your keys at the front door.
Energy Efficiency and Cost Savings:
Smart home technology isn't just about convenience; it's also about saving energy and money. In a town like Stanhope, where temperatures can vary drastically between seasons, a smart thermostat can significantly affect your energy bills.
These devices learn your preferences and adjust accordingly, ensuring your home is always at the right temperature. Plus, you can control them remotely, so if you forget to turn off the heat when you leave for a weekend getaway, you can do it from your phone, saving you money and reducing your carbon footprint.
Enhanced Security:
The safety of your home is a top priority, no matter where you live. With smart home technology, you can take your home security to the next level. Smart cameras, doorbell cameras, and motion sensors can provide you with real-time alerts and footage, giving you peace of mind.
In Stanhope, NJ, where tight-knit communities value security, having a robust security system can also increase the value of your home. Potential buyers are increasingly looking for homes with integrated security features.
Entertainment on Demand:
Let's not forget about the fun side of smart home technology. Whether you're a movie buff or a music enthusiast, smart home systems can turn your living room into a personal entertainment hub. You can stream your favorite shows, movies, and music with ease.
Now that you've seen the amazing benefits of smart home technology, it's time to take action.
If you're in Stanhope, NJ, and ready to transform your home, contact B-TEC Electric Company at 973-347-7337.
Our experts are here to help you make your home smarter, safer, and more energy-efficient.